2014 Faces of Love Concert A SMASHING SUCCESS!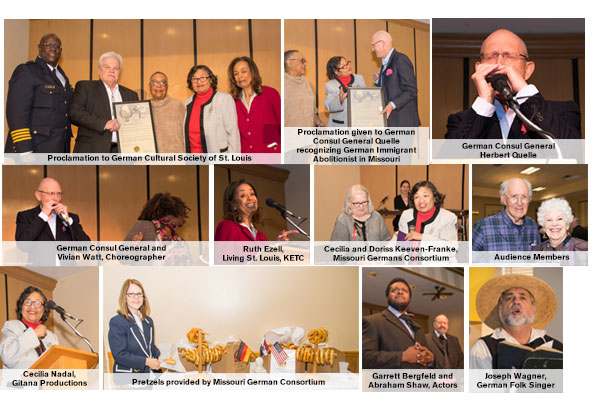 On June 14 this year Gitana presented KARAMU: FIESTA OF LATIN AND AFRICAN AMERICAN MUSIC that brought together the best Latino and African American artists in St. Louis to a capacity crowd at Union Avenue Christian Church. A real sense of joy and unity was developed between diverse audience members including Latinos and African Americans on the so-called "Delmar Divide," where Delmar Blvd. separates poor and wealthy residents and mostly black and white St. Louisans. They danced, ate lots of Salsa together, viewed an exhibit and learned about the powerful influence of Africa on Latin and African American music.

For the first time in the 17-year history of the Faces of Love Concert series 100% of the performance surveys completed by the audience rated the event as "Excellent" and 98% indicated that the concert was
"Extremely valuable to the St. Louis community." All who attended profoundly felt the energy and unity!! Here are a few comments:
"It was touching when the artists, performing in the finale, finished playing and then walked to the front of the stage holding hands to take another bow. The audience was all worked up because of the culmination of a great evening and the rousing music they had just heard. Still, there was a moment when I felt a hush inside and tried to drink in the powerfulness of that moment and what we had just experienced -- bringing different cultures together healing through music. ...what Gitana does so superbly."–Rebecca Wiedekehr
"Hearing the wonderful music and seeing the ethnic mixture of the audience was fabulous."–Linda Lee

Our collaboration with the St. Louis/San Luis Potosi Friendship Committee, the Latin Legacy Project, Almas Del Ritmo Dance Company and Viva Brasil made the synergy possible along with the contributions of 10 Mexican restaurants in St. Louis. We became one with the power of many!
---
Join us on Facebook for upcoming events and cross-cultural opportunities!

You may also subscribe to our newsletter by
sending your email address to: info@gitana-inc.org

---
UPCOMING 2015 SEASON TO BE ANNOUNCED IN AUGUST!

---
Become a member of the community of LIGHTBEARERS that support Gitana's Global Education through the Arts program for city immigrant and African American youth with your donation of $35 or more.
Send your tax-deductible contribution to:

Gitana Productions (Lightbearers Campaign), P.O. Box 300322, St. Louis, MO 6313